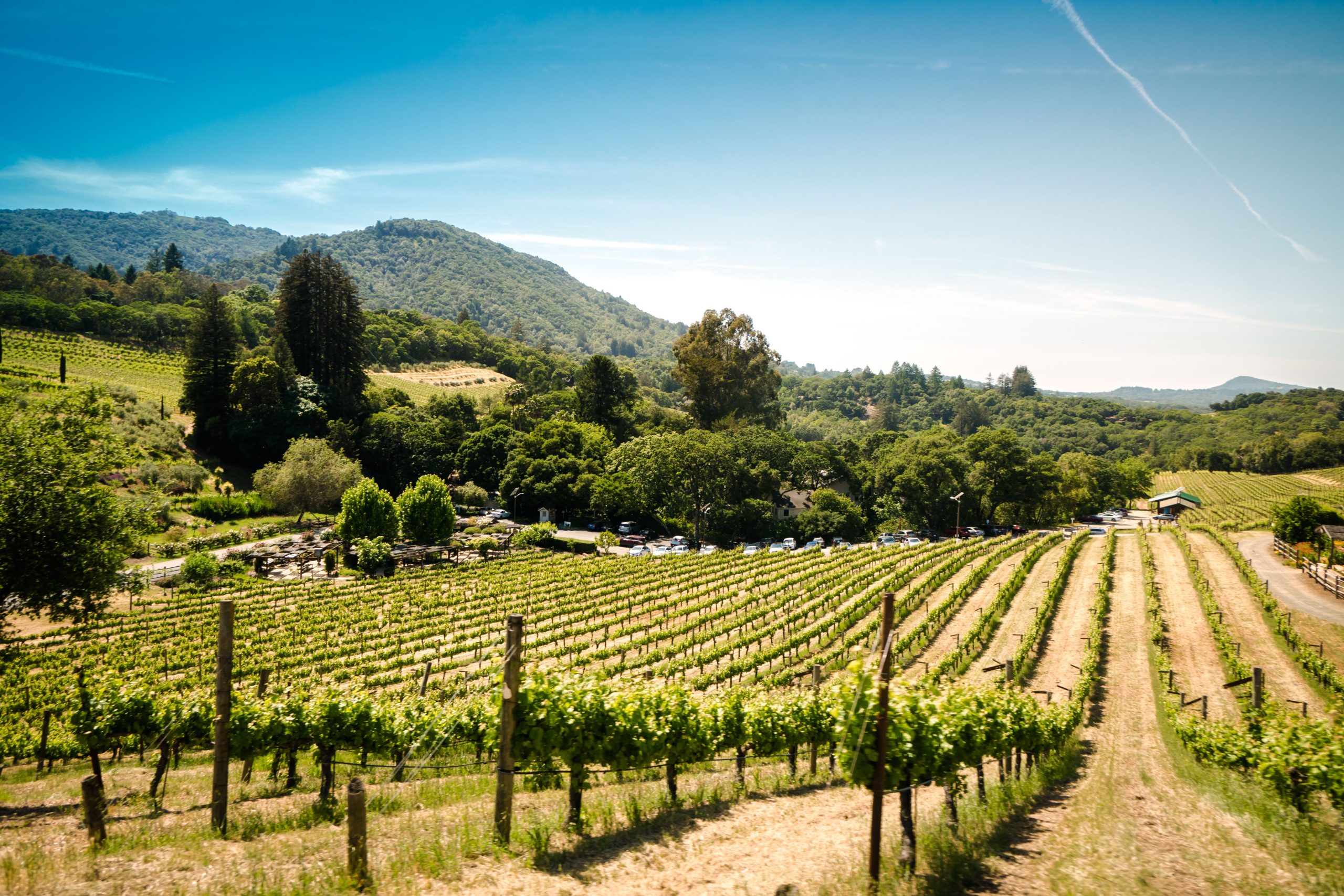 What is an AVA (American Viticulture Area)?
The question "What is an AVA?" is an important one if you're a wine lover. They exist in nearly every winemaking area in America. Knowing what it is and how it functions will give you the context you need to understand where your wine is made.
What is an AVA?
American Viticultural Areas (AVAs) are designated grape-growing regions in the United States recognized by the Alcohol and Tobacco Tax and Trade Bureau (TTB), a part of the U.S. Department of the Treasury. These areas are defined by geographical boundaries, and they are known for their distinctive climate, soil, topography, and other natural characteristics that influence grape cultivation and wine production.
Each AVA is unique and can have specific rules and regulations governing wine production, labeling, and marketing within its boundaries. Winemakers often use the AVA designation on wine labels to indicate that the grapes used to produce the wine come from a specific recognized region, which can be an essential marketing and quality indicator.
As of my knowledge cutoff in September 2021, there were over 250 AVAs established across the United States. Some well-known AVAs include Napa Valley in California, Willamette Valley in Oregon, Finger Lakes in New York, and Walla Walla Valley in Washington.
Please note that the number of AVAs and their details may have changed since my last update, so it's always a good idea to refer to the latest TTB publications or official sources for the most current information.
As of my last update in September 2021, California is home to numerous American Viticultural Areas (AVAs), reflecting the state's vast diversity in climate, soil, and topography.
Let's explore some of the most well-known AVAs in California
Napa Valley AVA
One of the most famous wine regions in the world, Napa Valley is known for producing high-quality Cabernet Sauvignon and other Bordeaux varietals. Its located just north of San Francisco, and east of Sonoma Valley AVA.
Sonoma Valley AVA
Located in Sonoma County, this AVA is recognized for its diverse range of wines, including Chardonnay, Pinot Noir, and Zinfandel. It is home to various microclimates which allow this AVA to experiment with unique varietals and winemaking styles. One, in particular, is Domenico Winery's 2018 Zinfandel.
Russian River Valley AVA
This is an AVA also in Sonoma County. It is defined by the Russian River and its unique cool climate, yielding excellent Pinot Noir and Chardonnay.
Paso Robles AVA
Located in San Luis Obispo County, this region is behind bold red wines, composed of predominantly Zinfandel and Rhône Valley varietals.
Santa Barbara County AVA
Santa Barbara isn't just beautiful, it also produces beautiful wines. Its cool-climate conditions allow the AVA to excel in producing the most popular French varietals: Pinot Noir and Chardonnay.
Santa Rita Hills AVA
Within the larger Santa Barbara County AVA, this wine region is particularly renowned for its exceptional Pinot Noir and Chardonnay wines.
Anderson Valley AVA
Moving to Mendocino County just north of Sonoma, Anderson Valley is known for its cooler climate and higher elevations. This is why it is particularly famous for creating high-quality sparkling wines made from Pinot Noir and Chardonnay grapes.
Lodi AVA
Located in the Central Valley, Lodi AVA is prized for producing beautiful Zinfandel and other robust red wines. Domenico Winery has long grown Zinfandel in this AVA, showcasing the brilliance of this historically Italian grape varietal (yes, Zinfandel is genetically related to Primitivo!)
Sierra Foothills AVA
Situated in the foothills of the Sierra Nevada Mountains, this region is known for its diverse range of grape varieties and wine styles.
Santa Cruz Mountains AVA
Located near the San Francisco Bay Area, this region produces excellent Cabernet Sauvignon and Chardonnay.
These are just a few examples, and California has many more AVAs, each with its unique wine-growing conditions and grape varieties. Keep in mind that new AVAs may have been established or recognized since my last update. For the most up-to-date information, we recommend referring to the Alcohol and Tobacco Tax and Trade Bureau (TTB) or the official websites of California wine organizations.
Feel you can answer the "What is an AVA?" question now? We hope so. Remember, the Domenico Winery staff is here to answer all of your wine questions whenever you need, whether via Instagram, email or in person at our Osteria and Tasting Room.