Rare Italian Grapes 101: Ciliegiolo
Don't be shocked if this is a grape you may have never heard of before or find a little difficult to pronounce. Ciliegiolo is a lesser-known red grape variety primarily grown in Italy. But, that doesn't make it any less special.
At Domenico Winery, we're bringing you wines made from this fantastic grape with a little California flair. However, before you try them, let's get to know this fascinating Italian grape varietal!
What this Grape's Name Means
"Ciliegio" in Italian means "cherry," and the grape is named for its characteristic cherry-like flavors. This suggests that Ciliegiolo has been cultivated in Italy for centuries.
Ciliegiolo's Tuscan Roots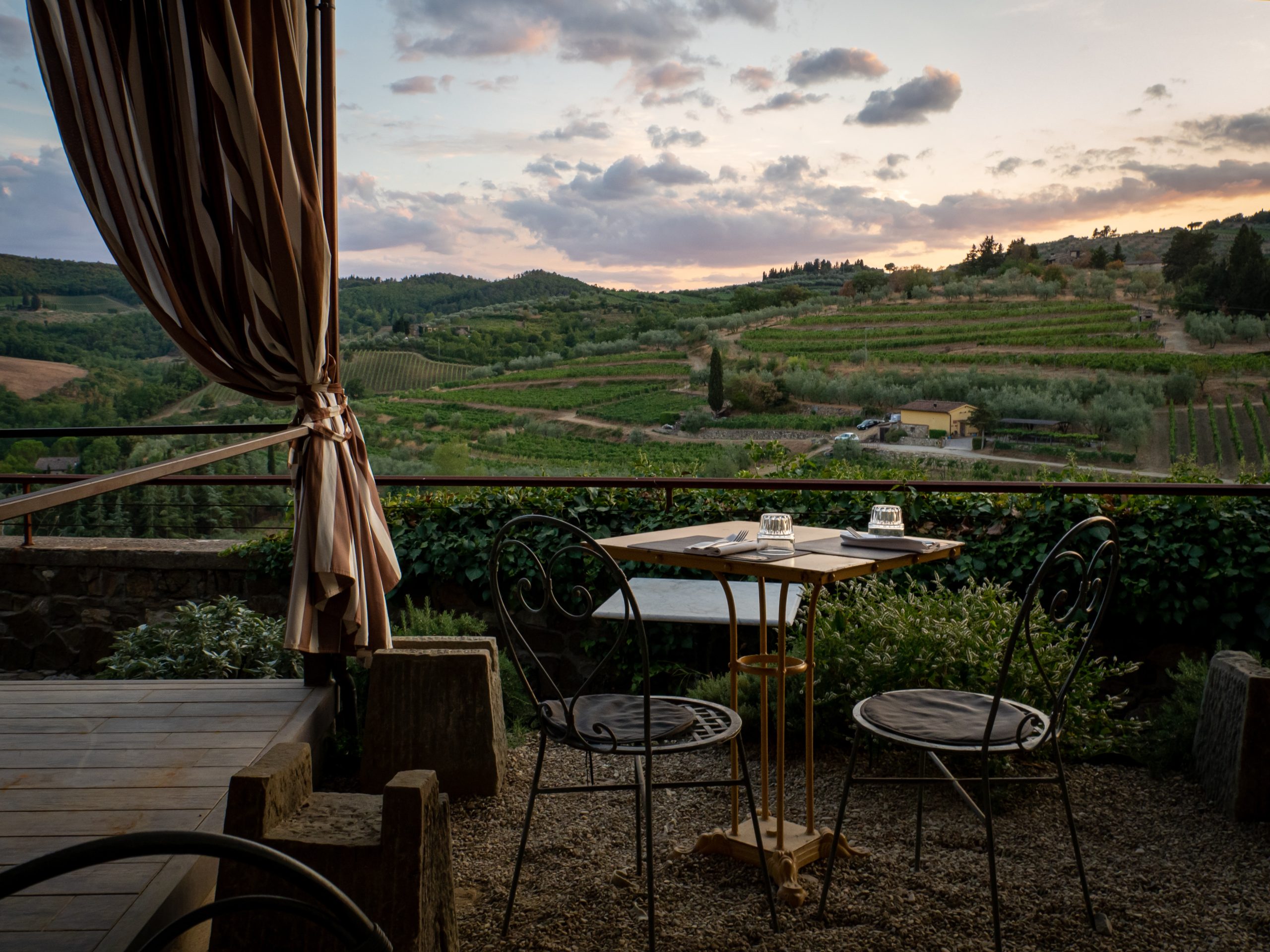 The history of the Ciliegiolo grape is deeply rooted in Italy, particularly in the regions of Tuscany and Umbria. While it may not be as well-known as some other Italian grape varieties like Sangiovese or Nebbiolo, Ciliegiolo has a long history and has played a significant role in Italian winemaking.
Getting more specific, the Ciliegiolo grape is most commonly found in Tuscany, where it has been cultivated for centuries. Ciliegiolo is often used in blends with other grape varieties, most notably Sangiovese. Historically, Ciliegiolo was used to add fragrance, softness, and approachability to Tuscan wines. It provided a counterbalance to the more structured and tannic Sangiovese grapes.
Fun fact: Ciliegiolo is considered an essential component in certain Chianti wines, adding fruitiness and complexity~
In recent years, there has been a growing interest in rediscovering and promoting indigenous Italian grape varieties. Ciliegiolo has benefited from this trend, with some winemakers producing single-varietal Ciliegiolo wines to showcase its unique characteristics. It continues to gain recognition among wine enthusiasts and has earned a place in Italy's ongoing effort to promote its diverse grape varieties. Some producers are working to establish Ciliegiolo as a unique and distinct varietal wine!
Beyond Tuscany
While most closely associated with Tuscany, Ciliegiolo is also found in other regions of Italy, including Umbria, Lazio, and Liguria. It adapts well to different terroirs and climates, which contributed to its spread. In Liguria, Ciliegiolo makes light-bodied and expressive reds with gorgeous salinity and minerality.
Ciliegiolo's Natural Character
This grape is known for producing wines with refreshing acidity, making them excellent choices for pairing with a variety of foods, particularly those with some acidity.  When it comes to tannins, Ciliegiolo doesn't have many when compared to other Italian grape varieties. This makes them suitable for early consumption and can result in a smoother mouthfeel.
This high acidity, low tannin, and overall adaptable character make Ciliegiolo an excellent grape for blending. As mentioned earlier, we are seeing more monovarietal versions of Ciliegiolo, allowing wine drinkers to fall in love with a special, less-known Italian wine.
What Kind of Wines Does Ciliegiolo Make?
Ciliegiolo wines can vary widely in style, depending on factors such as vineyard location, winemaking techniques, and blending choices. Given its beautiful acidity, Ciliegiolo wines can range from light and fruit-forward to more structured and age-worthy.
Domenico Winery's Tracy Hills Ciliegiolo is a more bold and full-bodied representation of Ciliegiolo, reflective of Tracy Hills' warmer climate. It still retains the classic red cherry flavor of this grape varietal, making it excellent for a classic Tuscan tagliata di manzo – sliced steak on a bed of arugula and shaved parmigiano or pecorino toscano!
What Does Ciliegiolo Taste Like?
Ciliegiolo grapes typically produce wines with flavors of red cherries, raspberries, and sometimes hints of strawberries. These wines are often described as juicy and approachable. Ciliegiolo wines can have floral and aromatic characteristics, with notes of violets and other red floral scents adding to their appeal.
Ciliegiolo Food Pairings
Due to its bright acidity and red fruit flavors, Ciliegiolo pairs well with a range of dishes. It's a versatile choice for pairing with Italian cuisine, and beyond.
When it comes to pasta, Ciliegiolo's acidity and red fruit notes make it a great match for classics like spaghetti with tomato sauce, penne all'arrabbiata, or mushroom risotto. It even works with pizza! Whether it's a Margherita pizza with fresh tomatoes and basil or a white pizza with sausage, Ciliegiolo's fruitiness can balance the flavors of our favorite pizzas.
Ciliegiolo also pairs with international fare. The wine's fruitiness can help balance the heat in spicy dishes, making it a suitable companion for cuisines like Mexican, Thai, or Indian. Domenico Winery's Tracy Hills Ciliegiolo is an excellent pick in this case, as the wine's residual sugars will curve the spice of spicy beef taco!
Ciliegiolo is an interesting grape variety that offers a different flavor profile from some of the more well-known Italian red varieties like Sangiovese and Nebbiolo. It's worth exploring for wine enthusiasts looking for something unique and approachable from the Italian wine scene.