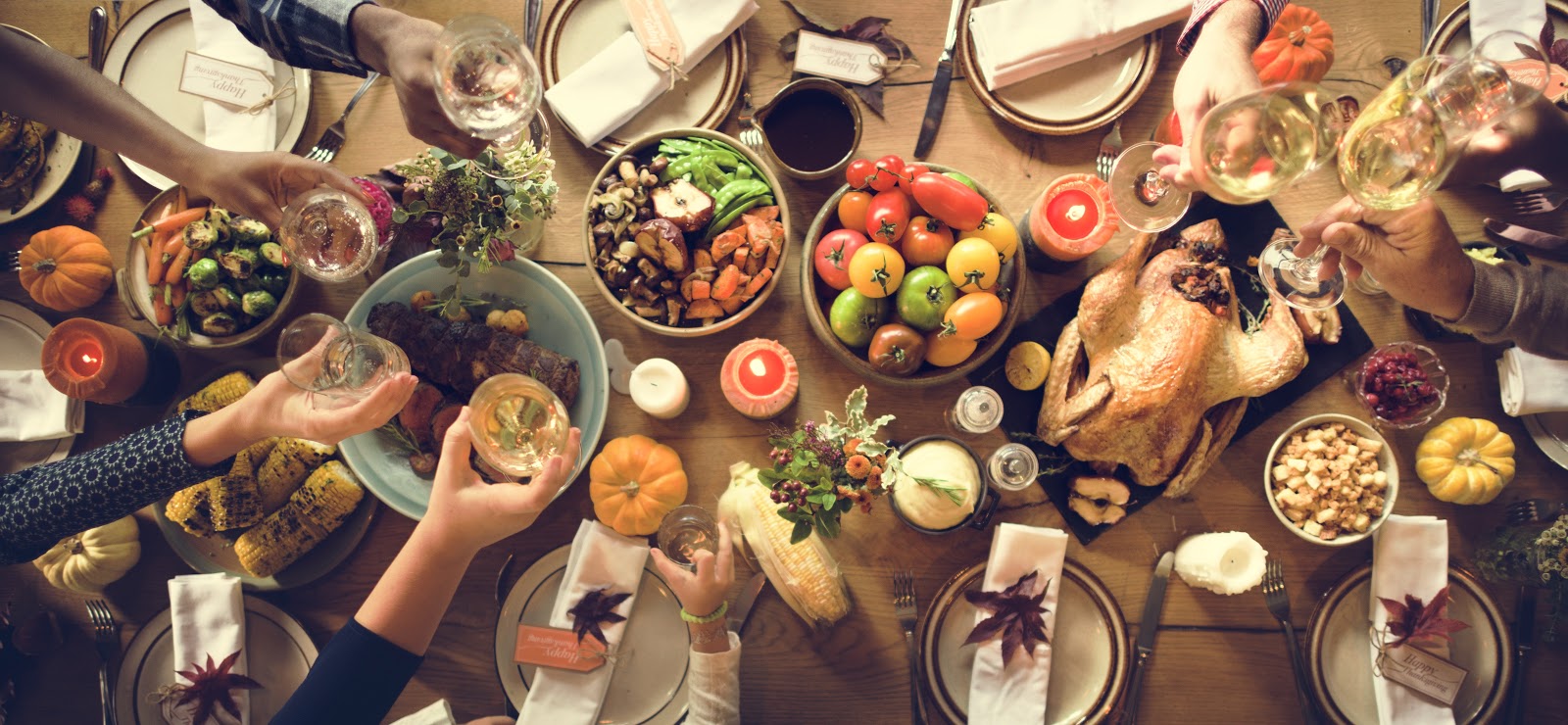 Thanksgiving Pairings from our Family to Yours
Although Thanksgiving and the holiday season that follows may look a bit different than those in years' past, this time of year is still about getting together with friends and family (virtually, even!) to share in the earth's bounty and recognize the things we're thankful for in life. For us, here at Domenico Winery, we're most thankful for the support of the community and the wine and food that continues to bring us together, especially over the past year. So, to return the favor, we're here to share three special Thanksgiving pairings from our family to yours.
2015 Nero D'Avola and Cranberry Sauce
We'll start off with an unlikely pairing, but a match made in heaven nonetheless: our 2015 Nero D'Avola paired with a decadent, bright, cranberry sauce. Hailing from Sicily, the Nero d'Avola grape is considered the most important red grape on the island. So, if you're the person at the table covering your entire plate with cranberry sauce, this is your most important wine of the day. With aromas of ripe blackberries, cranberries, and coffee with notes of herbs, florals, and subtle spices on the palate, the Nero D'Avola is a beautiful, food-friendly wine that makes a fantastic match for the acidity in cranberry sauce.
2017 Santa Cruz Pinot Noir and Mama G's Stuffing
Pairing the perfect wine with the meal of the year can be daunting—the options are as endless as the plate combinations! And while there's not one single wine that could stand up from appetizers through dessert, we do believe there is one that will stand up for the majority of the meal – the 2017 Santa Cruz Pinot Noir. Classically, Pinot Noir is known to pair deliciously with turkey, and we don't disagree, however, we've paired it here with Gloria Chirichillo's (aka Mama G) famous stuffing. This medium-bodied wine has delectable aromas of red cherries, nutmeg, with a sprinkle of earthiness that continues onto the palate. It has a beautiful, soft, round finish, that pairs wonderfully with the savory, salty qualities of the stuffing. Ok, now we're really making ourselves hungry!
2016 Primitivo and Pecan Pie
After the turkey and stuffing have been gobbled up, pie becomes the star of the Thanksgiving show. We're partial to pecan pie. Is there anything sweeter, crunchier, and better to end an indulgent meal with? We think not. To match the sweetness of the pie, we reach for our 2016 Primitivo. Sometimes referred to as the Mother of Zinfandel, Primitivo is traditionally a robust wine that pairs best with Mediterranean dishes. However, we think it's an amazing match for pie. With aromas and flavors of dried cranberries, vanilla, tobacco, and a hint of nuttiness on the finish, this wine is decadent and will put a full stop (in a good way) to your Thanksgiving meal.
We hope we've helped you set your table! Despite this tough year, there are still so many things to be grateful for. We're opening up the tasting room on Wednesday (11/25) this week from 12-6 p.m. to kick off our Black Friday Sale. Visit us for 40% off mix-and-match cases of special Domenico (a couple are mentioned above) and HAQ wines, shop wine and chip gift sets, and more. Or, shop online and use code HOL40 at checkout!